When it comes to courier software, many people have questions about how to choose the best options. There are some key factors to consider before settling on any option. In this article, we'll take a look at some of the popular programs that can help you get the job done.
Key Software Systems LLC
Our favorite and number one courier software management solution is Key Software Systems LLC.  Courier software is a solution for managing the logistics of delivery operations. It provides various functionalities such as:
Invoicing: Automates the billing process for deliveries and generates invoices based on the delivery information.
Route Optimization: Determines the most efficient delivery route to minimize travel time and distance.
Scheduling: Allows for scheduling of deliveries, pickup and drop-offs based on the delivery address, time, and driver availability.
Real-time Tracking: Provides real-time tracking of deliveries and the status of packages.
Fleet Management: Helps manage the fleet of delivery vehicles, including maintenance, fuel consumption, and driver performance.
Customer Management: Enables management of customer information, including delivery addresses, preferences, and order history.
Reporting & Analytics: Generates reports and provides data analysis on delivery performance, customer behavior, and other key metrics.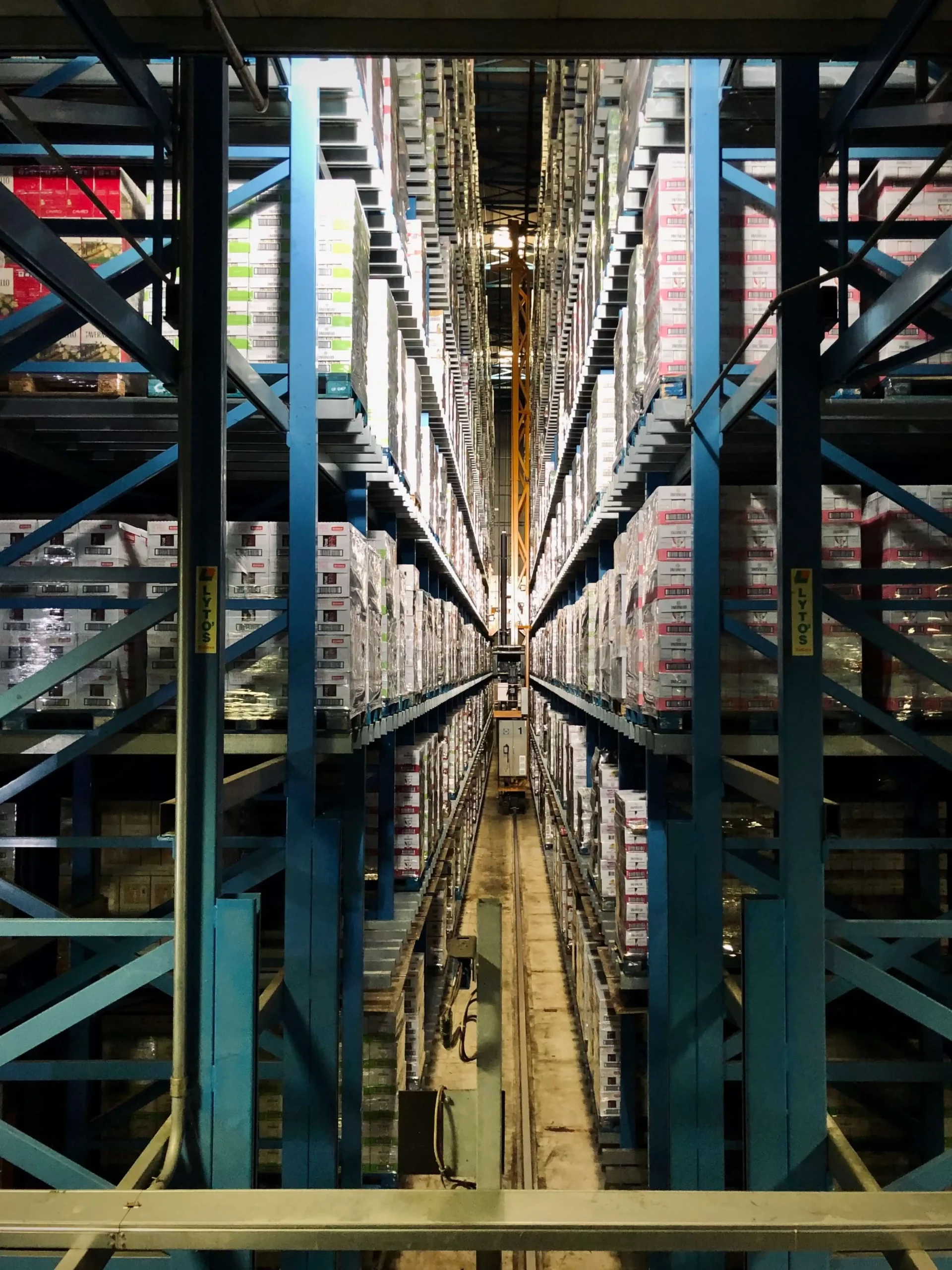 Courier software is designed to help companies streamline their delivery operations and improve their overall efficiency. It offers features such as integration with shipping carriers, real-time notifications, and automated workflows.
OnnaWay
OnnaWay is an all-in-one solution for delivery management. It helps fleet managers, drivers, and customers to effectively manage and track orders, invoices, and deliveries. The software also includes an online client portal for both the client and the driver. In addition, OnnaWay sends real-time notifications and order updates, including estimated arrival time and order confirmations.
One of the biggest benefits of OnnaWay is its simple and straightforward interface. With just a few clicks, the user can dispatch, schedule, and track orders. Customers can check the progress of their orders on a map. Moreover, the software offers a free trial.
Another advantage of OnnaWay is its integration with APIs. This allows the users to assign orders to their agents and receive automated SMS messages. Also, a fleet manager can monitor the performance of their vehicles.
The software offers a variety of features for business of all sizes. These include the ability to import shipping data in CSV format. Users can also attach images of their parcels. They can also communicate with dispatchers through email and text messages.
Provides a mobile app that lets drivers view routes, receive delivery requests, and update statuses. In addition, the system has a user satisfaction rating of 96%.
The solution is available for both iOS and Android. Unlike other systems, OnnaWay does not require drivers to download a separate application to their phone. Aside from that, the system does not charge a fee for cancellations.
Overall, OnnaWay is a reliable and efficient system for delivery management. Not only does it make it easy for businesses to handle delivery operations, but it also improves customer service.
Although there are a number of alternatives, OnnaWay is the preferred delivery management software. Besides, it offers the best service in the market. Therefore, it is a logical choice for businesses.
Hence, Courier Software is a great investment opportunity for those looking to make money. Among its major advantages are the ability to streamline the entire billing lifecycle, generating invoices automatically, and receiving remuneration for work completed. Additionally, it is easy to use and is available at competitive prices.
Samsara
Samsara is a cloud-based platform for tracking and monitoring your fleet. Using hundreds of IoT platforms, it gathers data from connected vehicles and equipment. It then turns this information into actionable insights.
Samsara helps you increase efficiency and reduce costs by automating workflows and enabling teams to do more. This is especially important in a business that is on a tight budget.
With Samsara, you can track a vehicle's location in real time. You can also create geofencing alerts that send you notifications whenever a driver enters or leaves a particular area. The system is also equipped with dashboard cameras to enhance safety for drivers.
Samsara has a strong customer base, with more than 20,000 enterprise customers. It serves a variety of industries, including food and beverage, transportation companies, local and state governments, and oil and gas.
The system provides a wide range of features, from fuel efficiency and driver safety to route optimization. It has a streamlined interface that makes setup easy. Users can track fuel use, idle time, and estimated cost. Discretionary alerts can also be created.
Samsara has a free trial, and there are discounts available for longer contracts. Customers can also take advantage of the App Marketplace, where it offers a host of other services. ADP, Fleetio, Ford Data Services, Penske, and Therro King are just a few of the brands you'll find here.
There's also a comprehensive suite of features, including an ELD device for recording hours of service, fuel usage, and other vital truck information. A built-in GPS allows users to track vehicle locations and re-route vehicles when necessary.
The system offers an Admin View, which allows users to assign jobs and negate HOS violations. Additionally, it keeps a history of all deliveries. These records are useful for predicting peak delivery periods.
Samsara has a robust customer support network. It's available 24 hours a day. However, the service responds slowly and doesn't always answer emails.
While Samsara can be challenging to navigate, it's also a powerful tool that can help companies save money. Whether you're a courier firm, a construction company, or a freight management firm, it can help you improve efficiency.
Logdio
The Logdio delivery software was designed to improve the workflow of your eponymous fleet. Whether you're a seasoned pro or just starting out, you'll benefit from the many features and functions built into one of the industry's premier delivery management solutions. This includes routing, route point visits, vehicle transfer procedures and more. All in a package that is as customizable as it is powerful.
One of the best features of the software is its ability to integrate with other software systems. You can use it to streamline workflow, and manage your vehicles on a single interface. Another feature you'll likely appreciate is the robust back office features that go beyond a simple dispatching tool. Among other things, the software's suite of reporting tools makes it easy to see which drivers are making it to the right addresses in a timely fashion. The software also enables drivers to send and receive customer notifications, and track vehicle usage. Lastly, the software boasts some of the most advanced GPS and telematics technology around. And don't forget the company's best-in-class fleet management support. From a single account you'll get access to a team of dedicated, well-trained, and fully-empowered experts that are ready to make your transportation needs a reality. It's the smartest way to run your business and your employees will thank you for it. Make sure to check it out today! We'll help you find the perfect fit for your business. So you'll be on your way to success in no time! Having one of the newest and most powerful fleet management tools in your arsenal is the first step toward a successful, successful and profitable venture.
Linbis
Linbis courier software helps firms deliver products and services. With this cloud-based application, businesses can control multiple units and track packages in real time. This reduces errors, mishandling, and delivery time. It also provides consumers with a convenient web portal where they can report their location, make requests, and monitor order status.
Businesses that use courier services need to be timely and efficient. They also need to manage complex business processes and marketing systems. The industry has evolved into a complicated one. However, new technologies, such as cloud computing and mobility solutions, are enabling a more collaborative and efficient operating model.
The logistics industry has gone through unprecedented changes. Customers' expectations have changed drastically. Whether you are a freight forwarder, NVOCC, ocean carrier, or courier, Linbis logistics management software is essential. Using this software, you can streamline your cargo operations, get better visibility of your freight, and gain access to a global network of service providers.
Linbis offers a wide range of cloud applications that can be customized to suit any company's needs. Some of these applications include a warehouse management system, an air waybill generation tool, and a freight management system.
Logistics management software allows businesses to easily and efficiently handle and analyze large amounts of data. It also allows businesses to visualize their supply chains, plan their business, and review analytics. By using this software, you can also take advantage of tools such as cargo tracking, cargo and inventory tracking, and proof of delivery.
These software solutions can help businesses improve their processes, eliminate clerical issues, and reduce package mishandling. By implementing these software, businesses can easily increase their revenue cycle. Additionally, they can enhance customer satisfaction and create better process management.
Linbis's warehouse management system can help you better control the movement of your inventory, and you can easily keep track of incoming cargo, peak seasons, and all other factors. In addition, this software can manage the billing and storage of your inventory.
Linbis is designed to integrate your entire warehouse operation with the rest of your business. You can easily share information with your customers and other key stakeholders. Moreover, you can check inventory and track transactions from anywhere.